Give your wedding guests a memorable Thank You card with your wedding photo on the front! Choose from our selection of elegant designs to frame your photo, including floral scrolls, and damask, or request a custom design to reflect your style!

*Get 30% off your purchase of cards with promo code ZAZZLEVDAY10

Click any image below to buy now, or browse our Wedding Thank You cards.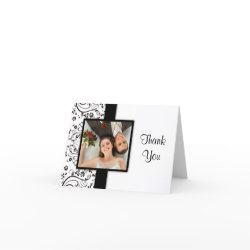 Black and White Wedding Thank You cards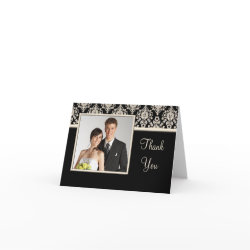 Black Damask Wedding Thank You photo cards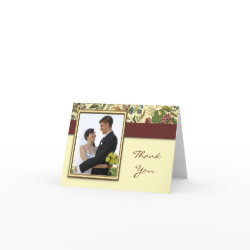 Vintage Floral Wedding Thank You cards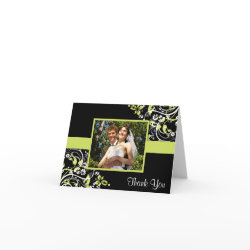 Black and Lime Scroll Wedding Thank You cards
*
30% of the Zazzle card net sale price will be deducted when the coupon code ZAZZLEVDAY10 is applied at checkout. For most products, the net sale price is the price of the product (excluding shipping and taxes). Offer is valid from February 1, 2010 at 12:01am PT through February 10, 2010 at 11:59pm PT. This promotional offer may not combine with any other Zazzle promotional or volume discount offers. If a volume discount applies to your order, you will receive either the discount set forth in this offer or the standard volume discount, whichever is greater. Offer valid on Zazzle.com only.
PM Custom Weddings
I like it